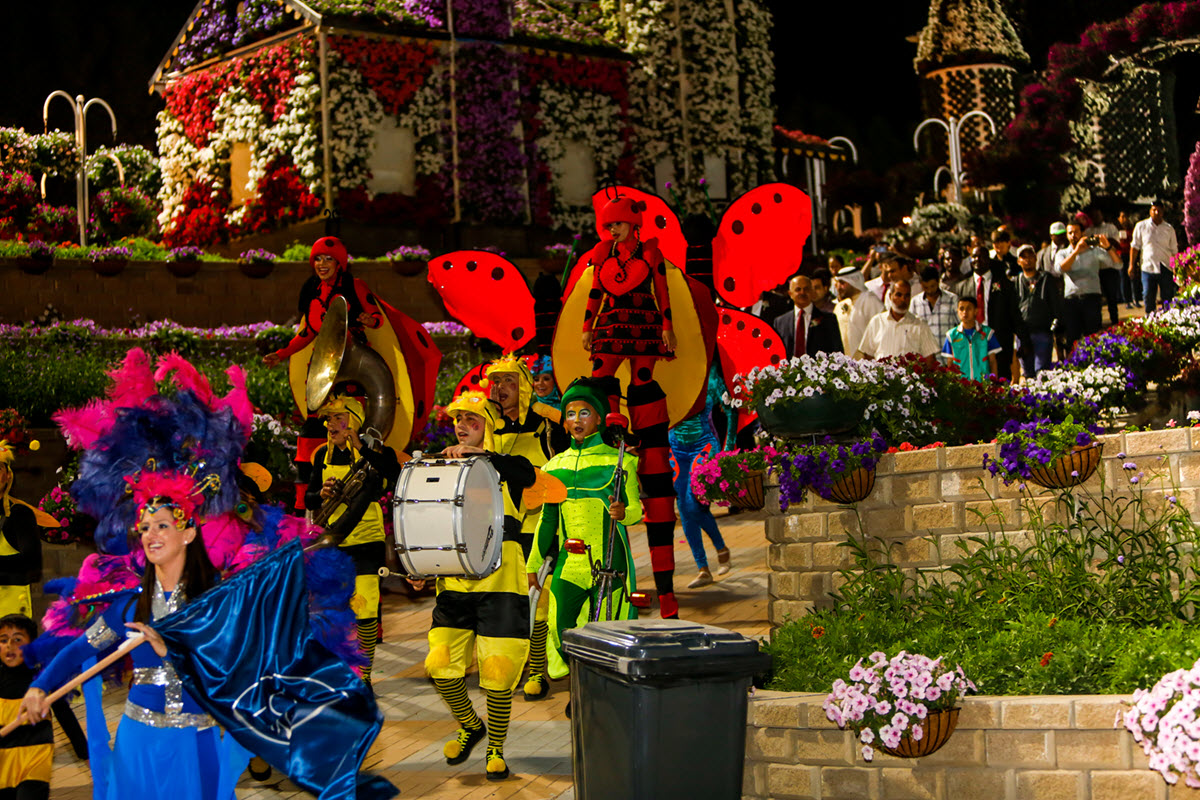 With fantastic floral floats accompanied by live music and street dancers, the Flower Parade makes a triumphant return to Dubai Miracle Garden for the 2020-21 season.
It's one of the highlights of any visit to the Garden. Performers don colourful costumes and mystical masks as they march in choreographed step with live music provided by an accompanying band. They pass through the garden at their own pace, a perfectly splendid distraction for people of all ages.
Be sure to get up close for a cool Flower Parade video!